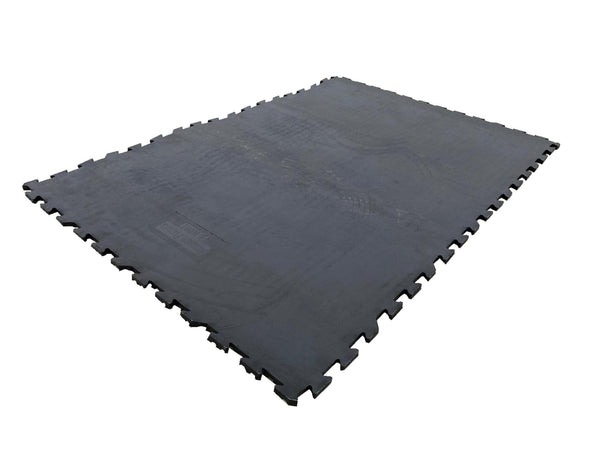 Interlocking Gym Mats 4' x 6' x 17mm
Product Code

:
Our interlocking gym mats consist of 100 percent vulcanized Natural rubber that features a grooved bottom for cleanliness with the different top surface patterns to provide the most comfortable surface for a horse stalls/home gyms.
These rubber gym mats are made of the best material on the market for maximum longevity in easy-to-install gym mats for all applications 
Our mats are cut precisely with a water jet to ensure an exact fit between the interlocking gym mats. Additionally, the high-quality manufacturing process for our gym mats ensures that the mats are of a uniform thickness throughout the mat with a tolerance of up to 0.045 inches.
Benefits of Interlocking Gym Mats:
No adhesives required

Anti-fungal properties

No gaps

Avoiding seepage between seams

Waterproof fit
Each mat is approximately 87lbs
Contact us today for more details at sales@rubberfloorsandmore.com or 404-806-7650!