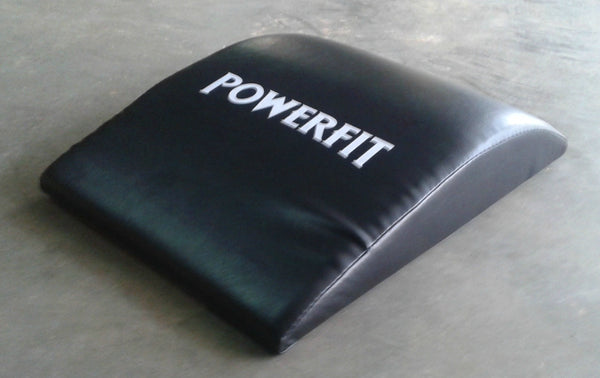 PowerFit Equipment Fitness Kit
Product Code

:
Looking to get some fitness equipment but don't know where to begin? PowerFit Equipment has you covered with our PowerFit Fitness kit. This kit is perfect for anyone for any level of workout. 
Fitness Kit Includes: 
One (1) PowerFit Ab Mat

One (1) 12"/18"/20" Wooden Plyo Step

One (1) 1.5" x 30' Hemp Battle Rope

One (1) PowerFit Adjustable Black Speed Rope 
PowerFit Ab Mat Details:
We have made this slightly bigger and firmer than the original allowing more lumbar support and durability. Strong abs go hand-in-hand with a strong back. Get total trunk protection with the ultimate core trainer. This one of- a-kind abdominal exerciser and core trainer offers the full range of motion necessary to work the entire abdominal muscle group.
A variety of exercises that isolate upper and/or lower abs, as well as the obliques and lower back muscles.

A safe, comfortable design contoured to your lower back to provide support and to help prevent injury

One size fits all! There is no need to worry about height and weight differences between users

No more balancing! Unlike fitness balls, the AbMat won't roll or wobble on you, so you can focus on your workout

A compact, portable design that requires no set-up or tear-down. Take it with you anywhere!
12"/18'/20" Wooden Plyo Box Details:
Designed for athletes of all levels and gives a challenging plyometric workout. Constructed of strong plywood and built to last. Ships in a flat box un-assembled, hardware is included. It is recommended that you glue (glue not included) this box where two pieces meet, in use with the provided hardware.
1.5" x 30' Hemp Battling Rope Details:
We offer conditioning ropes for those who are looking to add a new component to your training routines. Ropes help athletes with power generation, strength endurance, and increased cardio development. Use for pulling and snapping exercises to create optimal training returns.
Black Adjustable Speed Rope Details:
Our adjustable speed ropes are a great addition to any commercial or residential workout space. Braided stainless steel rope encased with a plastic vinyl outer layer is portable, lightweight and easy to carry allowing you to take it anywhere you would like to do some agility or coordination training.
Adjustable to any desired length

Portable

Rotating handles so rope will not tangle

Braided stainless steel rope encased in a durable plastic vinyl coating

No tools required!