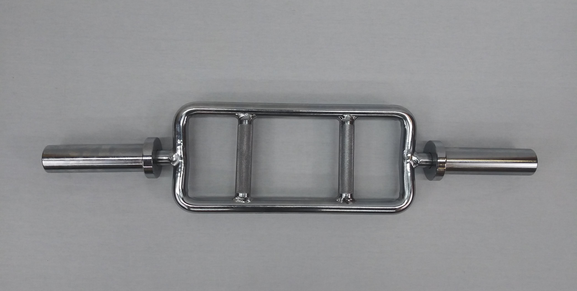 PowerFit Equipment OB34 Bicep and Tricep Bar
Product Code

:
The 34" heavy duty steel bicep and tricep bar is 27lb and features a 28mm grip, rotating weight sleeves, single knurled grips, and features a 6-3/4" weight sleeve. 
OB34 Bar Specs:
34" Overall Length

Weight: 12.2kg/27lbs

Grip Diameter: 28mm

Grip Type: Single Knurl

Knurl: Moderate

Weight Sleeve Length: 6-3/4"

PowerFit Snap Ring End Caps




Shaft & Sleeve Finishing: Chrome
*Warranty against bending does not cover any bar which has been damaged due to negligent or faulty use.  Negligent  use includes abusive dropping of the bar (i.e., dropping the bar on a box, bench, spotter arms or pins in a power rack, excessive dropping with insufficient or damaged bumpers, or excessive dropping with iron plates, and similar usage).