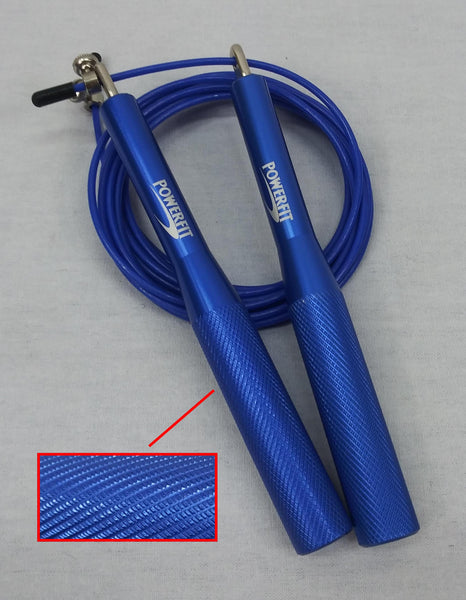 PowerFit Pro Grade Steel Adjustable Speed Ropes
Product Code

:
The stainless steel cable is encased in plastic for maximum speed, they also feature padded handles for grip comfort and house ball bearings in the handles for quick turnover. Each Stainless Steel Speed rope is fully adjustable to any desired length.
Adjustable

Ball bearings encased in the handles for smooth rotation

Rope is made from a braided steel

Braided steel rope is encased in a durable and flexible plastic to ensure longevity of product

Adjusts with either twisting stopper with fingers or by use of a phillips head screwdriver.