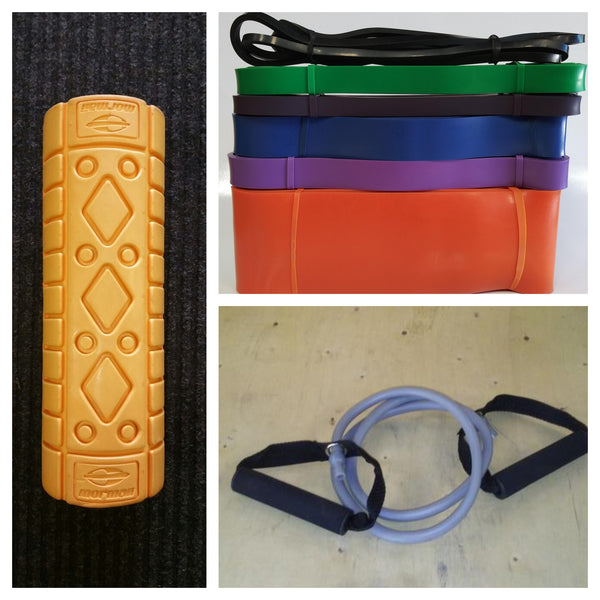 PowerFit Resistance Training Package
Product Code

:
Our Resistance Training Package is perfect for any level of resistance training.
Strength Band Set of Six (6) Includes:
1 Black XXS 6mm 15-25lb resistance
1 Violet XS 12mm 25-50lb resistance
1 Green S 18mm 50-75lb resistance
1 Lavender M 21mm 100-120lb resistance
1 Blue L 29mm 120-175lb resistance
1 Orange XL 74mm 175-230lb resistance
Resistance Tube w/ Handle:
All resistance tubes are 61″ L (handle to handle). Perfect for strength training and rehabilitation our Resistance Tubes allow you to work in multiple planes of movement. Their elastic properties give you varying levels of intensity, and every exercise provides a full range of motion.
Mini- Foam Roller:
Made from a soft but yet durable foam material that will help alleviate muscle soreness for sessions to come.