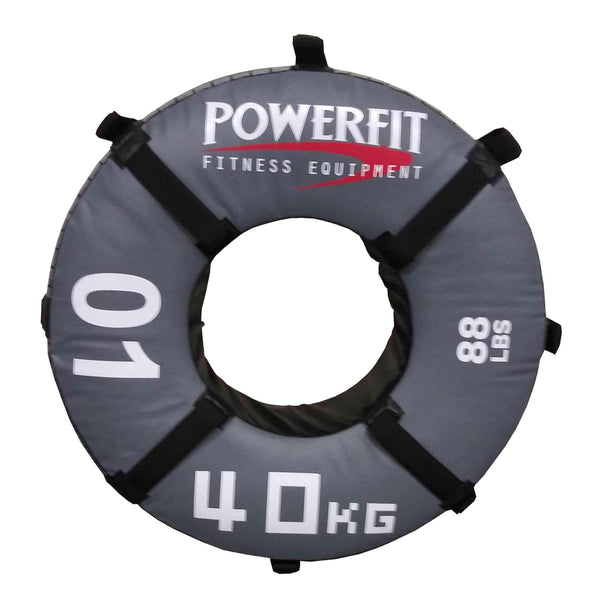 Foam Tire Flips
Product Code

:
No More Dirty Old Tires!!
Not Just A Tire Flip!
Like a regular rubber tire our PowerFit Tire Flips are designed with the exerciser in mind. These dense Functional Tires feature a heavy duty vinyl covering with a heavy foam padding to protect your tire and your flooring. Our tires feature multiple nylon woven handles for ease of use and variety of workout routines.
Product Features:
12 handle points for a wide variety of workout routines

Great for Commercial and Home Gyms

Heavy duty vinyl covering 

Slide easily against rubber flooring and artificial turf 
Tire 01 40KG (88lb) 33.5" x 33.5" x 9"
Tire 02 60KG (132lb) 39.5" x 39.5" x 10"
Tire 03 80KG (176lb) 49.5" x 49.5" x 12"
We won't be undersold!