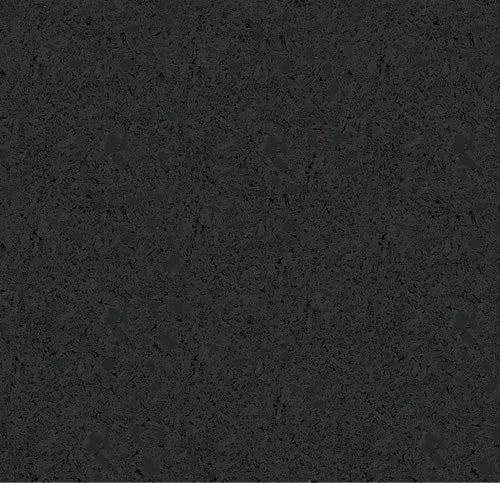 Black Rubber Interlocking Tiles 23" x 23" x 8mm
Product Code

:
The non-slip surface is easy to clean and maintain, and will be your flooring solution for many years to come.  Lock-Tile is manufactured in the USA from recycled scrap tires. Installation is as easy as aligning the tabs and pressing together with your fingers or using a rubber mallet. The unique tab design allows for a square or brick installation pattern. The tiles can also be disassembled and reassembled time and again without damaging the tiles.
Our Rubber Tiles offer a interlocking rubber floor system that consists of a single design piece that can be trimmed easily with a straight edge and carpenter's knife - making it easy to adjust the size of your workout area and still have a professional rubber floor system!
Tile size: 23" x 23" x 8mm 

Tile Weight: 7 lb

No weight is too heavy for this is the heavy duty, interlocking rubber tiles!
Please note this item will be dropped shipped from our warehouse please call before placing an order. 404-806-7650.